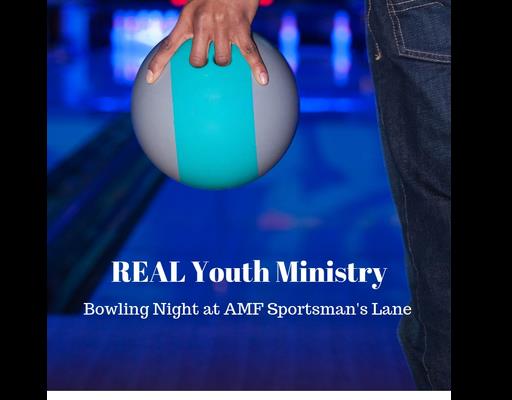 REAL Bowling
REAL Youth Ministry Bowling Night

at AMF Sportsman's Lane (Meet at the Bowling Alley)

Sunday, November 18

6-8pm

Do you Gutter, Strike, Double or Turkey?

Youth in 6-12th grades, come and join us for an evening of bowling at AMF Sportsman's Lanes (616 W. Trenton Ave, Findlay) on Sunday, November 18 from 6-8pm. Cost is $15 per person which includes, shoe rental, unlimited games, 2 slices of pizza and unlimited drinks.
Registration Closed